Breitling
officially announced the launch of their updated website for 2010, today. As you would imagine the site still has that familiar feel to those who have frequented it in recent years. As with their previous web offerings Breilting still uses aircraft imagery to promote the firms close relationship with avionics history.
In normal
Breitling.com
fashion you are first greeted with a warning not to buy their product online, which is immediately followed by a short introduction film showcasing the
Breitling aerial demonstration team
. The center piece for the new site appears to be, of course, the B01 Chronomat which houses Breitling's first ever fully in-house produced movement, the B01 ["Breitling - 01"].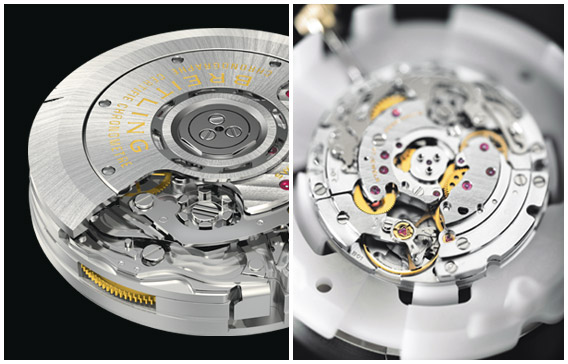 New features that caught my attention were the much easier menus to navigate around the site [previous versions of the site grew tedious very quickly] and the new one click access to areas to get information about maintenance of your watch, obtaining their recently released iPhone / iPod Touch application, and information about the B01 movement. Plus, if you happen you happen to have an extra $175.00 lying around you can also order "Breitling: The Book" directly on the site. A review of the extensive book is available
HERE
.
Another fun feature about the new digs are what is shown as "The Configurator". This allows the surfer to play with the various models of Breitling watches piece by piece and create your perfect version. After you are satisfied with your monster you can email it directly to Breitling and they will be able to notify you of availability. For those who can't run out and get a new Breitling, if your model is still available it's a great way to see how that strap you always wondered about would look on your piece. There is a sample video of how it works
HERE
.
It's nice to see Breitling making their website more user friendly and not hiding all the goodies they offer.